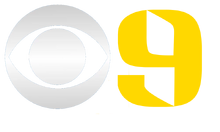 WCHI is the CBS owned-and-operated station serving the Chicago, IL area. The station broadcasts on channel 9 and is owned by CBS Television Stations. WCHI carries the entire CBS schedule and is the CBS flagship station for the midwest region.
Syndicated shows seen on WCHI include Who Wants to be a Millionaire? Family Feud! Wheel of Fortune! Rachel Ray among others.
Ad blocker interference detected!
Wikia is a free-to-use site that makes money from advertising. We have a modified experience for viewers using ad blockers

Wikia is not accessible if you've made further modifications. Remove the custom ad blocker rule(s) and the page will load as expected.